About Me
My Counseling Philosophy and Approach
I work with families, couples, adolescents, and adults. I specialize in treating anxiety, stress, depression, family conflict, relationship issues, anger/impulse control, personal growth/self esteem, and career concerns & work related-stress. I have been extensively trained in the areas of work trauma and workplace bullying. This is a unique aspect of my practice and a rare specialty in the field of professional counseling.
I believe when people seek counseling, it is because they want to make a change in their lives. They may want to improve a life situation, solve a particular problem, make a decision, or achieve a greater understanding of their circumstances.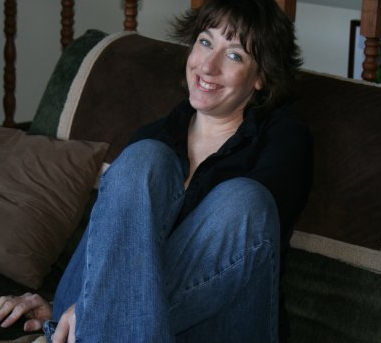 I employ counseling techniques from a variety of theoretical orientations, based on the individual needs of my clients. Frequently, I adopt cognitive behavioral, family systems, strengths-based, and solution-focused approaches, while striving to incorporate elements of person-centered, humanistic therapies. I also believe in the healing qualities of nature and wilderness, sometimes integrating outdoor experiences into the therapy process.
Initially, I ask clients to explore feelings and concerns, as well as identify desired areas of change. Once the client and I establish an understanding of the situation, we work together to achieve mutually agreed upon goals.
I believe that effective counseling requires a commitment of time, energy, and active participation by all parties involved. Activities associated with the counseling process may occur during and between scheduled sessions.
My Education and Counseling Experience
I have dedicated my professional career to helping people in-need. I have 25 years of professional counseling and teaching experience. I've worked as a psychotherapist and supervisor in a variety of settings, including: community mental health clinics, residential treatment programs, day treatment programs, psychiatric hospitals, private practice, wilderness therapy programs, non-profit organizations, and public schools.
I am the former Administrator of the Workplace Bullying Institute (WBI). Through WBI, I continue to offer professional coaching services to targets of workplace bullying. Since joining the organization in 2009, I've coached thousands of individuals throughout the U.S. and worldwide. You can learn more about my expertise here.
I hold a Master's of Science in Counseling Psychology, a Bachelor's of Science in Psychology, and an Associate's Degree in Outdoor Recreation Leadership.
I am a Licensed Mental Health Counselor (LMHC) in the State of Washington, a Licensed Professional Counselor (LPC) in the State of Colorado, and a National Certified Counselor (NCC).
Your Privacy is Important
Counseling services provided by Jessi Eden Brown are protected by the US Federal Health Insurance Portability and Accountability Act (HIPAA). Download my Notice of Privacy Practices here. Information provided during therapy sessions is private and confidential, as stated in Washington and Colorado Statutes.
In the Client's Words…
"No one understands workplace bullying like you do. You are the first therapist I've worked with who truly gets it. I have hope again. It has been a very long time since I've felt this way." –Adult Female Client
In the Client's Words…
"We cannot express how thankful we are for you…Working so closely with you has been a blessing. We know [our son] has benefited greatly from his work with you. Thank you Jessi, for your gentle spirit, for your invested interest, and for your determination and patience with [our son]. We truly appreciate you." –Mother of 17 y.o. Male, Family Therapy Client